News
CON-SIDERS
GVA
We are delighted to present CON-SIDERS, our project proposal for the Raiffeisen-Siders (Sierre) headquarters.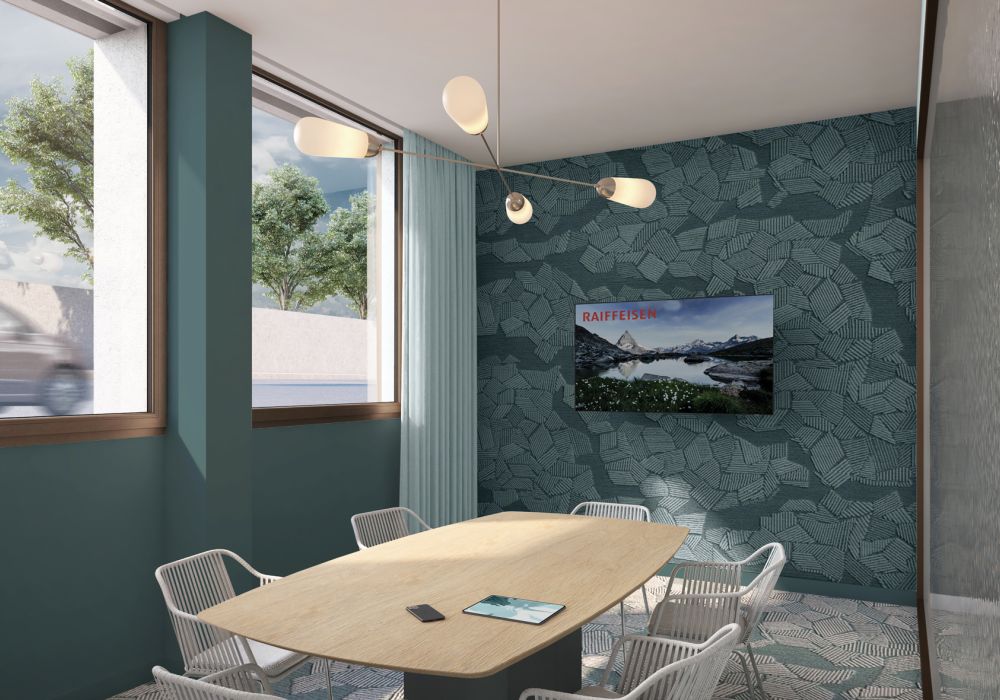 Selected upon references by the bank, we finished 4th of the competition.
CON-SIDERS was imagined as a welcoming and modular ground floor which dialogues with the square in front, while the upper level is dedicated to bank's staff. A spiral staircase set in a double height atrium brings overhead light to the welcome area and naturally leads to the upper floor.
Many thanks to Raiffeisen for the invitation and congratulations to DV& Architectes & associés SA for winning this competition as well.