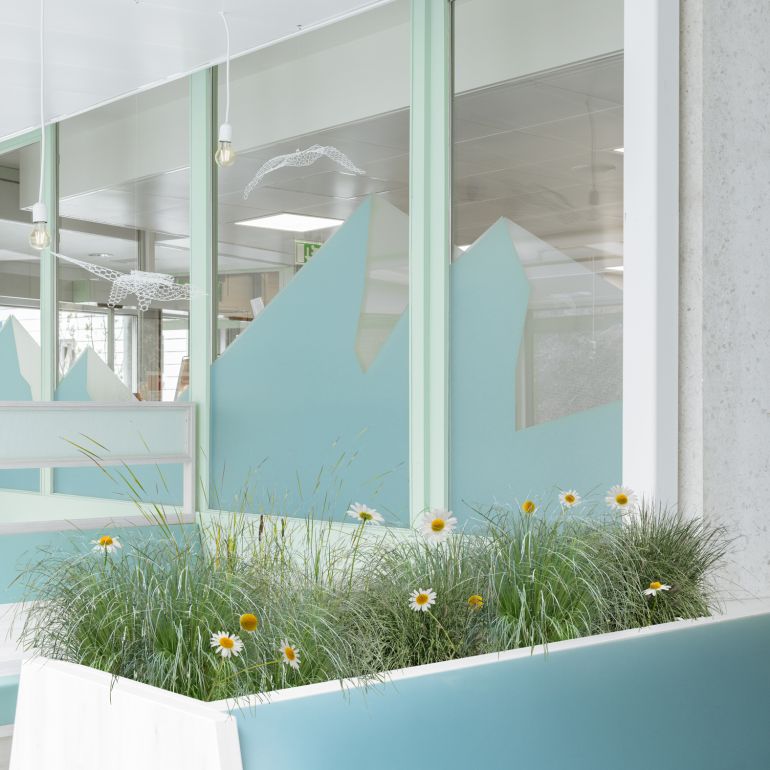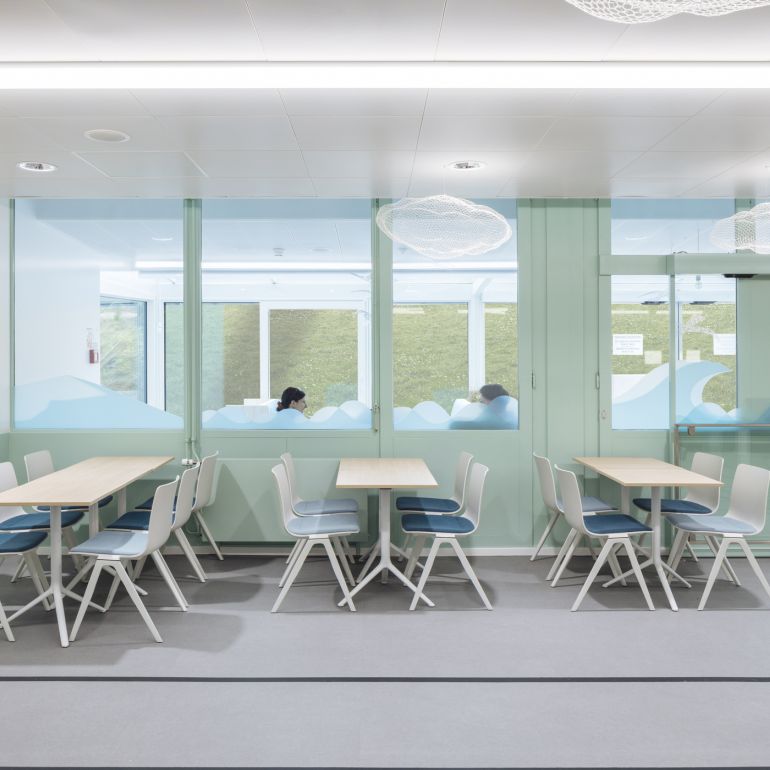 Challenge
Designing an ambiance for a children hospital's cafeteria, where young patients, families and staff gather at different times of the day and with vary different mindsets, but where all seek to take a break and escape for a short instant.
The space seeks its inspiration from the context of the protected building's architecture. The narrow space of the veranda, set between two facades, inspired us to revisit the configuration of trains, which everyone can easily imagine and relate to, whether linking it to a holiday, a landscape, a destination, a toy, a routine, an opportunity to meet, to rest or work.
Custom-made booths were designed to offer more privacy for families, groups of nurses or doctors, while at the same time to clearly define the circulation in the center. Screens and plants were installed to enhance the feeling of privacy, while cloud and bird-shaped decorative hanging elements were used to bring a humble smile on people's faces.
In the children-parents area, colored glass panels were installed to be used as drawing and hanging boards for the kids' artworks.